sunflowerdance.com
new
model papers !!
http://examrace.com/default.aspx
http://scholar.google.com
SEARCH A SPECIFIC UNI
http://www.google.com/options/universities.html
http://www.orkut.com/CommunityList.aspx?cid=8 computer and internet comnty

index to this page






advice for new entrances to engg
colleges -updated april 08





OPERATIONS RESEARCH SOCIETY OF INDIA,
WHAT EXAMS?
O R S I ,KOLKATA (the less know knowledges)

COUNSELING FOR HIGHER EDUCATION
"What should you, study in future ? "

how to face the world of education scenario!


important edcnl instns' sites and results

centers-with a different approach

Email address etc & a Note to users





01. OPERATIONAL RESEARCH SOCIETY OF INDIA , Kolkata


The Society conducts examination in Operational Research leading to Diploma in O.R. which is held every year in May for which enrolment is to be completed by December of the previous year.
The examination is recognized by the Govt. of India, Ministry of Human Resource Development in Memo No. 18-43/78/T/7 dated 15th October, 1980. The examination is conducted in two Parts, Part I and Part II. The Part I contains six papers and Part II four compulsory and two electives. Those willing to appear in Part I and Part II examinations should at least be either Engineering Graduates or Graduates in other disciplines with Mathematics as one of the subjects at the B. A. or B.Sc. level from any University/Institution. Other graduates will have to take a qualifying examination
in Mathematics to become eligible to appear at the Part I and Part II examinations. The candidate should become a member of the Society. He /She can enroll as a student member or as a member. The membership will have to continue.
You can collect further details regarding the subjects covered along with syllabus by procuring a prospectus by paying Rs.100/- through a Demand Draft drawn in favour of 'Operational Research Society of India' payable at Kolkata. Please also send a self-addressed and stamped (Rs.15/-) envelope (9˛ X 6˛ ) for sending the prospectus through post, to the following address:

Please get latest info from their site (this may be changed)!


Mr. N. M. Ganguli
Hony. Executive Secretary
Operational Research Society of India
39, Mahanirvan Road
Kolkata 700029.

The website of the Society is : www.orsi.in





002

"What should you, study

COUNSELING FOR HIGHER EDUCATION






DR GOPAL , on the right,


Dr Gopal with Dr.Hajime Yamato,
former Prof of Dept of Statistics,
Kagoshima University, of Japan

A respectable and responsible educationist, he is the Head Of the Dept of Statistics, at the Uni of Madras and has demonstrated through his past work, his love and involvement in the careers and lives of the young adults awaiting their lives to blossom. He was already tuned to this work for the past so many years.
You can contact :
DR G GOPAL , HOD, Dept of Statistics
The University of Madras
for educational counselling
for your higher studies. EMail : govgopal@yahoo.com
9444288742 mobile (after 8pm before 8.30pm)
03.
A note on the plight of
the student community

The social responsibilities of Asian countries and
the govt's policies and implementation has to improve a lot,
to provide legitimate living standards to all the people.
if you want to know the HARSSH HARSRRSH reality:
Any newsmagazine before awarding ranksto colleges shouldhavethe courtesy and brain for knowing the inside out about any college. Journalism is mere egoboosting chatting and watching the net and writing . Behind the scenario,I willgive rank to colleges if they have adequate toilet facilities, sleeping reading leg moving accommodation.
ofthe engineering colleges packing all kids in a zoo like room or running without toilet , asking them to stand in queues for disemboweling in the morning
PLEASE NOTE SADLY THAT OUR UNIVERSITIES AND COLLEGES DO
NOT MAINTAIN THEIR WEB SITES UPTODATE. WE ARE NOT
INTELLECTUALLY ELEVATED TO THAT LEVEL. DO NOT RELY ON
SITES.PHONE THEM OR VISIT TO GET CORRECT INFO.
It is sad that even great engineering instns in this country have troubles with
updating and up keeping their websites in order. In many sites of theirs
ADMISSIONS NOTICES do not appear on the face of the home page.
Quick info/notices like Issue of applications/results are not passed on
QUICKLY to the candidates.
The colleges seem to know what to expect from the student community very
well. They [ay little attention to what the students expects from a web site!
simply putting up a site, with outdated information is infuriating. These old data
lie for years together. The vice chancellors or top administrators do not seem
to understand the importance. At times it is an experience that we are not able
to get from the internet, the data that we want immediately. "Page cannot be
displayed " is displayed, for want of correct linking. And internet is another
Hype cheating the public. It takes hell of a time to search for a college website.
All private search sites come to confuse us if we do not get any result. It is a
technique. If any thing is not found, some websites catch it and put up their
search sites with the headline on the top bar, reading the name of the
educational insttns "surprisingly". Search engine optimisation is done by these
colleges. Work of Site maintenance is not entrusted for a good payment to
good site maintaining agencies, to reduce expenses. Amateur performance of
IT engg instns indeed ! Now we know it takes NOt more than 10 minutes to
update small size information.
Horrible indeed ! To our dismay we generally found in most of the sites, of the
greatest acclaimed engg coll/universities the shortcomings that affect users --
:
THEY dont have on the first page their contact address/ phone no/ email or
feedback link instantly and no search buttons
still horrible is the continuing display of previous or last year's admissions/ appl
forms/ norms/ etc

Further, their web designs are not good so that their
first page downloads slowly due to heavy pics/not reduced.
Pdfs dont download in some college sites. we dont want to name them.
There are rare occasions when the college sites are good but the system one
uses is not compatible to their site.
in General :
They do not know what is their accountability/ responsibility to the student
community. They take students for granted. Their stress and tension can be
reduced to a great extent if there is more involvement from the administrative
and teaching staff in general. We have to remember that at the age of the
students, they have to face more problems of economical, social, gender,
adolescent, etc The students are humiliated, and grilled and wallowed in a
spate of inferiority complex. They are made to look inferior. But they know the
truth. I underwent the same in this very country, but not as much as it is now
especially in all these under developed countries. The workers in the edcn
instns are generally adding fuel to fire. There are exceptions, of course. With
the govt remaining silent spectator, the students are harassed for admissions
by all these commercial instns looting the households for their name, fame,
and prosperity at the cost of the households. Just imagine if a student does not
pass with more than 90percent, his fate is sealed. Those passing with 60% to
90% are the unfortunate lot having spent a lot of money and time and hope,
and in the end receiving nothing in return except an ordinary career to struggle
for ever in life. Students also aim at higher levels of career without
understanding their position, their level of competence.
Well it takes to time for the world to behave itself, and more time for our
underdeveloped countries. It is not enof if we bring in technological up
gradations. Our "attitude", not only our infrastructure. should have
technological up gradation, with out bias, inhibition, taboos. IT administration is
in the doldrums is the only reason for low productivity. They are not given
weightage or importance by administrators who have no value for technology
and its impact on the clientele. CLIENTS SUFFER MORE NOW THAN
BEFORE. RARELY THE INSTANT SERVICE IS OBTAINED.
The truth of the facts of the working of edcnl instns are known ONLY to the
past students who underwent sort of torture, loss of freedom of expression,
speech, feedback, etc this is part of the asian and world culture now, except
some instns in the west. One gets angry, frustrated, pressing/ clicking buttons
on the keyboard, and the icon rolls and never gives any result. iT HALTS ON
THE SAME PAGE ! Some times page cannot be displayed also shows up!
Such links for universities, that PRETEND TO teach IT engineering.

There may be few colleges/teaching /admin staff who are kind and
compassionate to the students !
we welcome them if they welcome really welcome not for showing the world
alone,feedback from students for refining the performance of the instns. IT IS
EASY TO TAKE FEEDBACK AND IMPROVE STEADILY. IT IS A CHEAP
RESOURCE NEGLECTED BY INSTNS.

THE COLLEGES ARE NOT AWARE OF THE TENSION IT CREATES TO
THE STUDENTS AND DO NOT WANT TO KNOW about IT TOO. They dont
keep any door open to receive feedback. Very carefully.
general approach of edcn instns is lack of application of knowledge learned
,living within a well, sort of lack of application of what's taught or learned.
Student community have no voice at home/ college/ world etc .Only time can
change the world, you and me cannot, but we will not leave it untried.
04. quick links
to
important edcnl instns' sites india

Searching takes longer time and induces stress and impatience. Hence these shortcuts/WEB addresses !!
Pardon us if the links herein dont work for reasons
either ours or theirs
We have taken care however.
COLLEGE AND UNIVERSITY SITES for india only
http://www.annauniv.edu/tnea2007/

www.annauniv.edu
http://ccb.nic.in/

FOR AIEEE RESULTS ---
http://www.aieee.nic.in/
www.vit.ac.in
http://www.jipmer.edu
http://www.bitsadmission.com/
http://armedforces.nic.in/interservice
/welcome.html

www.tce.edu (-- thiagaraja college,madurai )
01. SSN COLL OF ENGG chennai
http://www.ssnce.ac.in/
02. SRI VENKTESWARA COL OF ENGG

SRIPERUMPUDUR,CHENNAI
http://www.svce.ac.in/admission/
For more details On TANCET

click: http://www.annauniv.edu/
http://www.nationalenggcollege.org/
04. SASTRAS TANJORE
http://www.sastra.edu
05. mepco engg coll sivakasi
http://www.mepcoeng.ac.in/
GENERAL LINKS/SITES india
FOR exam results-india
find your results for 12th tamilnadu and find
averages for core subjects etc...
http://www.collegesintamilnadu.com/index.htm
05. GENTLE PIECE OF ADVICE : updated for india - april 08

There are two choices for those getting confused about choosing a career.
you got to have money and that is most important, no doubt. Go in for Remunerative Computer Science careers, preferably NOT logic, software making, software debugging. These are the most wanted by companies ofcourse. Then, prefer a language that is logical and easy to understand and work. Are U AT HOME WITH A computer LANGUAGE. Then go ahead.
If not prefer to opt for animation, web designing, other internet work, etc

For those who do not want money but can go in for less taxing jobs:
prefer Environmental sciences, medicine, professionals at home careers like doctors, lawyers, architects, engineers, accountants, etc

Most valid piece of advice that you will like will be: If U like travalling and going far and wide, and if you can afford to leave parents alone at home, and if they are healthy, then chose a career of your liking and move out.
Then youcan join any college in india that gives you your choice.

If you want to look after parents and be with them, and do not want to leave your home town, go visit the near by colleges and start discussiing the subjects available and arrange for booking a seat for you NOW ITSELF.
you may not get a seat thru counselling, and you may be put too far.

If you do not talk and if you do not have friends, chances are that you will end up with a wrong college and a wrong choice and you will regret for ever. Some persons and families cannot be changed for ever. It is fate!



and while writing the entrance exams you got to remember the follg:

keep a watch by your side and keep up the pace of answering questions,

dont go without practising answering questions in time, at home !

d parameswaran april 2008 india

the follg is old stuff but may be useful

Students interested in their bright future, should have the following things to do :
respect time, money, hardwork and the experience of elders. This is a shortcut to victory. This way you avoid torturous learning experiences by trial and errors.
Learn easily from Non parent elders. That is unbiased and good to question back too. If the body and mind is OK, you can aspire and achieve. If any one of them are not , you have a lot a hurdles to face.Remember that time, money, work are treasures. They are to be respected. If you dont respect them and mind them, you will have to depend on Luck only
for your future. Few can succeed without these, but even if succeeded, cannot prolong.
They should have good habits all along. Bad habits are easy to get and difficult to leave behind. Get up early morning, avoid late sit-ups after 11pm or 12 midnite. Doing minimum exercises (look at our canadian airforce exercises mentioned.
That will take 10m in the morning and evening.refer our yoga site) Prolonged sitting affects intestines, kidneys, and stops peristalsis. Entrusted little jobs should be taken up in time and executed in time. Attitude toward work, and persons like some parents/elders with their good experience should be tuned. They should be giving more help to other students
than receiving. This way they will be in the good books of all.
They should develop reliable friendship with friends. They should have positive attitude, NO inferiority complexes, and should walk with a straight backbone like the Mexican cowboys. They should meet more new people and filter from among them and get good acquaintances everyday for their lifeKeep your mind like a river.


06. Entrance coaching centers with a different approach
ENTRANCE EXAMS are great failures for bright students coming
fresh 12th year schooling. It is so tuf for them. It was a discovery to see that
the schools teach only fillers for the brain and vomiting them at exams. JUST MEMORISING EXERCISES. they dont teach how to face an entrance exams. The students fall into the great ocean like a tiny rivulet or stream from the mountains and get lost !
There is a BIG HIATUS needing to be filled up to be given attention without which the future of tamilnadu higher education will not see the light of the day. Thank god , the state govt removed the entrance exams.That does not mean they should not be prepared for facing the same. The tamilnadu govt have to instruct schools to compulsorily conduct OBJECTIVE TYPE TESTS EVERY WEEK END so that students get used to it in tackling time and thinking processs. Mr Ganesan of the following instn brought many undesirable features of todays
edcn, to light , when i discussed with him the 12th year and after for students. thanks to him. He is very helpful to students.

07 Note:
As a non profit , strictly social welfare site under the Man and Society Network of the sunflowerdance.com , we do not accept any advts . We do not receive money/or any other gratifications for the displays. At the same time, we do not want to be orthodox or dogmatic in our views. Hence we put these on our own efforts selectively, displays of important socially benefiting activities and reports for the spread of better approaches to subjects. Either contraceptives or solar cells are less advertised items and they have done their impact on our society adversely. We love cars run by batteries causing less pollution. They
are not publicised. We will put up their info/pics. We desire Non commercial ideas to grow. And be supported, as they are not, now. Commercial ventures are a grab on the brain by their multimedia attack on us. However, We do not recommend or endorse the views expressed by these organisations. You have the onus / responsibility to find out all about them and make use of them / be benefited by them and also help them , if they are good for you as well as all .





Do write to us about good ventures in your locale needing attention and publicity




D.Parameswaran.,
PROJECT DIRECTOR,
MAN AND SOCIETY NETWORK

CONTACT

E MAIL :
DPSFD2004@YAHOO.COM

We will be happy to be of help to you even in a small way as it can be !
we all can ! The more we unite the better the chances of our peaceful existence
and success, against the obtrusive collective forces exploiting us !
You are advised to use blogs/ groups in yahoo, google etc OF YOUR COUNTRY for
education and discussions, for getting to know the truths , to read between the lines
and for avoiding getting cheated by commercial educational establishments the world over.
We will be happy to be of help to you even in a small way if it can be ! we all
can ! The more we unite the better the chances of our peaceful existence and
success, against the obtrusive collective forces exploiting us !
You are advised to use blogs/ groups in yahoo, google etc OF YOUR
COUNTRY for education and discussions, for getting to know the truths , to
read between the lines and for avoiding getting cheated by commercial
educational establishments the world over.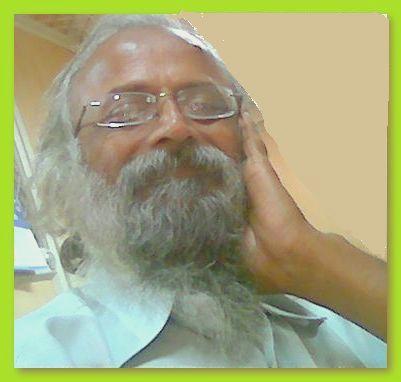 drop a line thru E mail

dpsfd2004@yahoo.com

D.Parameswaran
email : dpsfd2004@yahoo.com
mobile: 9442285506

Copyright : D.Parameswaran, Project Director,
MADURAI -625006,TAMILNADU,INDIA

This Web site's Project Director, is the founder, author, of this site and a published and awarded writer, poet, web master, and a social worker.
D.Parameswaran




- D.Parameswaran
email : dpsfd2004@yahoo.com
mobile: +91 9442285506
we make people know themselves better

and like themselves better !

Knowledge is everything.

and Lack of it is the fall of Man

it includes us both




VISIT:

http://www.godisimaginary.com/




we wish you all the best in your career !

We are with you spiritually, and we pray for your happiness,

youngsters !